I've got a magazine load either from subscriptions and mostly freebies. Today, we forgot to close the window of our library and it was raining really hard, some rain went inside the window and made some of the magazines a little damp. I'm deciding whether to clip the ones I really liked in the damp magazines and decided to take pictures of them instead and share them to you.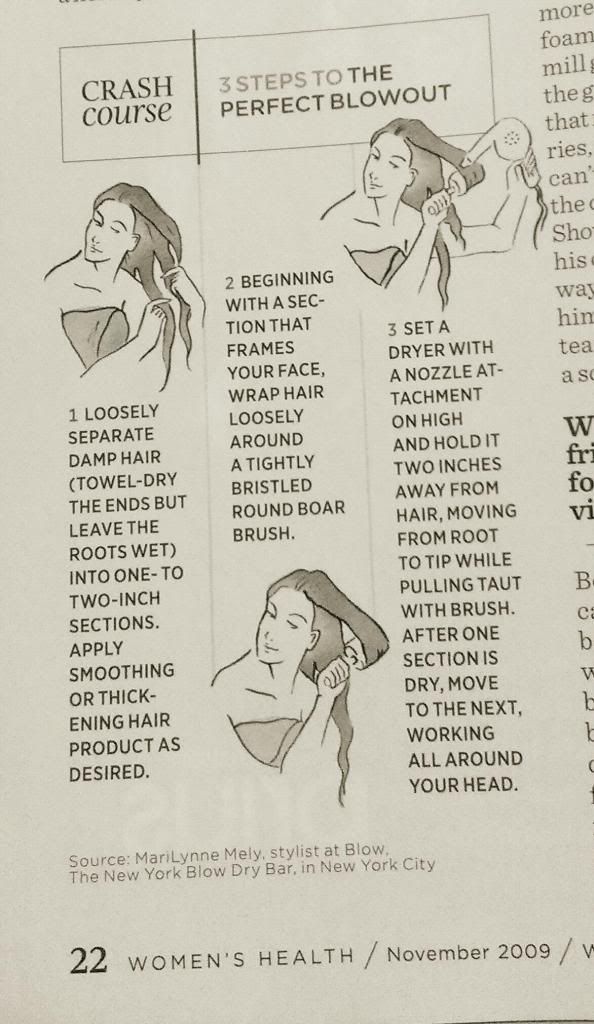 Women's Health/November 2009
Do you know any blow drying techniques?